Active Shiatsu & Skin Care Specials
1-Hour Laser Introductory Treatment: $90
(offer valid for 1st appointment only)
Cold laser and microdermabrasion treatments will leave your skin smooth, supple, and more youthful looking. You will be impressed with the results! These non-invasive techniques are great for anti-aging acne and pigmentation marks.
Cold laser improves skin complexion natural ionizing biochemical and photo-energy products are placed on the skin during the treatment to safely deliver the laser below the skin's surface to oxygenate and renew tissue cells.
FREE 15 Minute Dermabrasion with 1-Hour Laser Treatment ($45 Value!)
Microdermabrasion is an exfoliation process that rejuvenates the skin. It exfoliates over the epidermal layers, gently removing excess dead skin cells, this helps to establish cell renewal in the skin.
Microdermabrasion & Cold Laser combined together with an all-natural organic gel is beneficial for the treatment of:
• Scars & Acne
• Anti Aging Stem Cell Treatment
• Lifting & Firming
• Pigmentation / Age Spots
• Rosacae
Introductory $15 OFF First Shiatsu Massage Therapy Session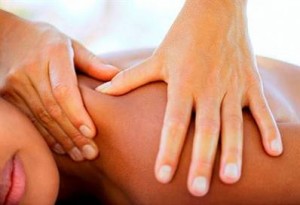 Shiatsu technique refers to the use of the fingers and palms of one's hands to apply pressure to particular sections on the surface of the body for the purpose of correcting the imbalances of the body and for maintaining and promoting health. It is also a method contributing to the healing of specific illnesses.
Galvanic Facial Plus Head & Neck Massage: $60    
A galvanic facial involves the use of mild electric currents consisting of positive and negative ions to refresh, stimulate and rejuvenate the skin. It uses a process by the scientific name of iontophoresis to transport electrically charged particles (ions) into the skin through gels that are positively or negatively charged. The charged ingredients are carried into the deeper layers of the skin and concentrated there.
A galvanic facial can be considered a "non-surgical facelift", and results include smoothed out wrinkles, tightened muscles and increased blood circulation, which nourishes the skin cells. Galvanic facials can be very beneficial for individuals with very oily and/or acneic skin.